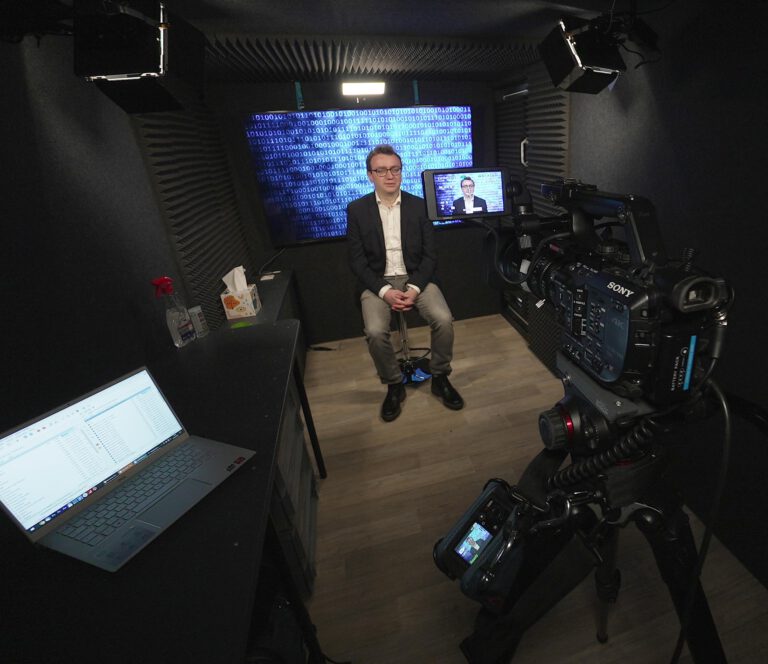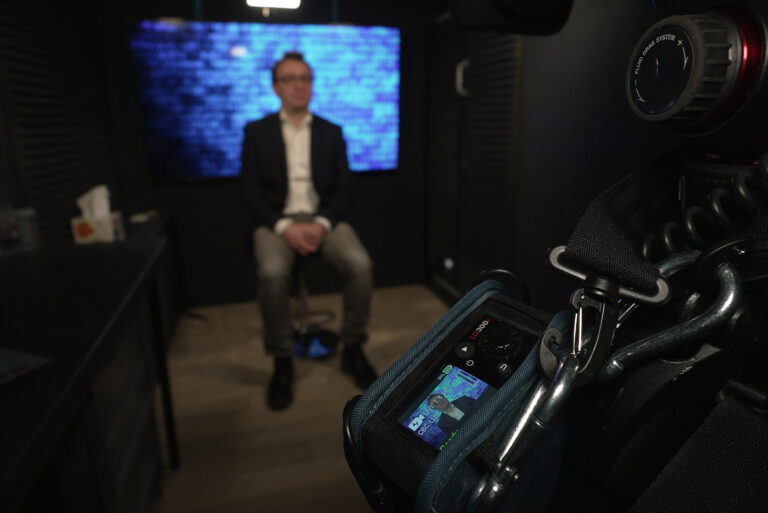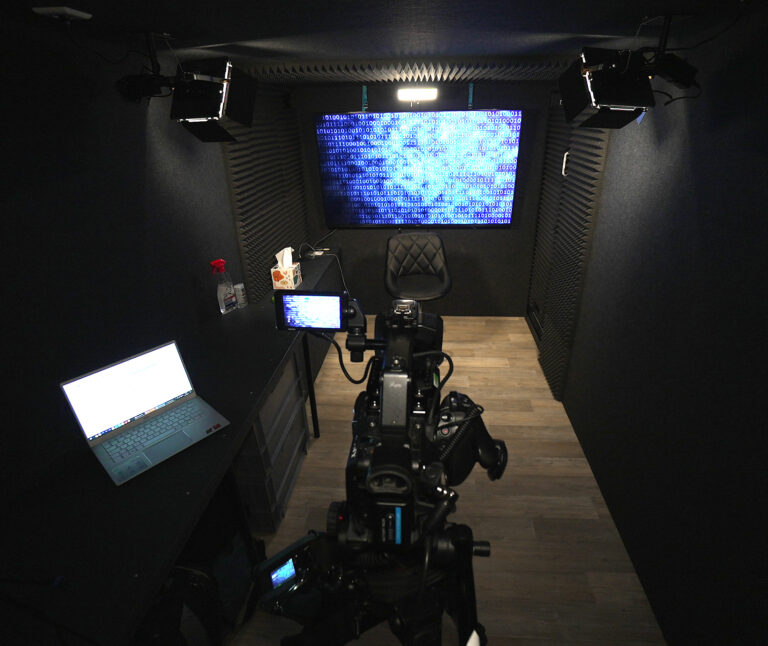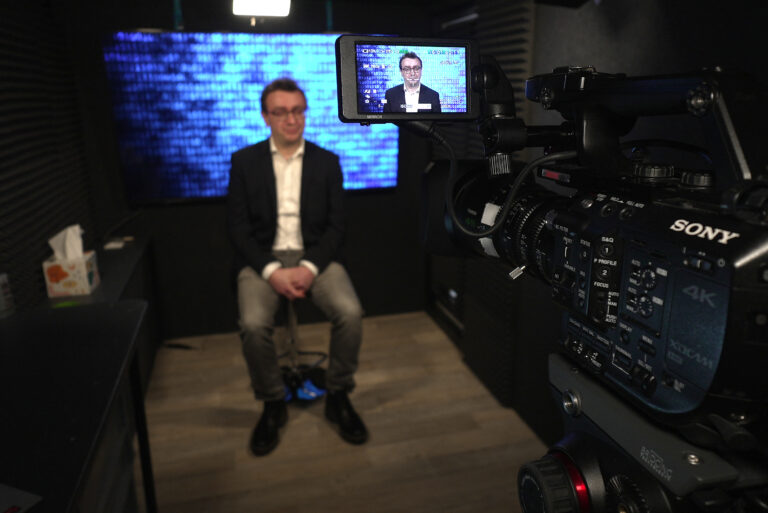 For TV channels:
Inviting experts to a studio isn't so easy at the moment and the possibilities on site are often very difficult.
For this reason, we are coming with our mobile studio to the guest's office or home and the interview is transmitted via LiveU.
A KaSat system guarantees transmission in areas with poor cell phone reception.
For companies or executives:
Policies currently prohibit attending events and the office or home environment is not ideal for lecturing.
If you want to have an online interview, you shouldn't think about the technology or the environment.
That is why we come to your office or your home and you get the best quality for the video conference tool of your choice.
To guarantee a studio look, your guest is seated in front of a 65″ monitor and is lit with a three-point-lighting. Professional microphones are used for clean audio.
For the background you can send us any graphic, picture or choose from a library.
The equipment and furniture are disinfected after every use and of course the crew wear masks to ensure the health and safety regulations.
We are operational in Germany and nearby countries!
Mobile Interviewstudio
Andreas Hill
Schillerpromenade 8
16540 Hohen Neuendorf
Germany
Mobile: +49 178 755 15 44
Fax: +49 3303 214 39 57
Email: mail@mobile-interviewstudio.de